Badges
Made in United KingdomUnited Kingdom

Photo quality digital print name badges with clear dome finish. UK manufactured. Materials available white styrene, white faced / black backed...

Eco-friendlyEco

Made in United KingdomUnited Kingdom

Creepy Crawlies, what Bugs are all about including, Spiders, Bees, Fly's, Caterpillar and Ants to name a few.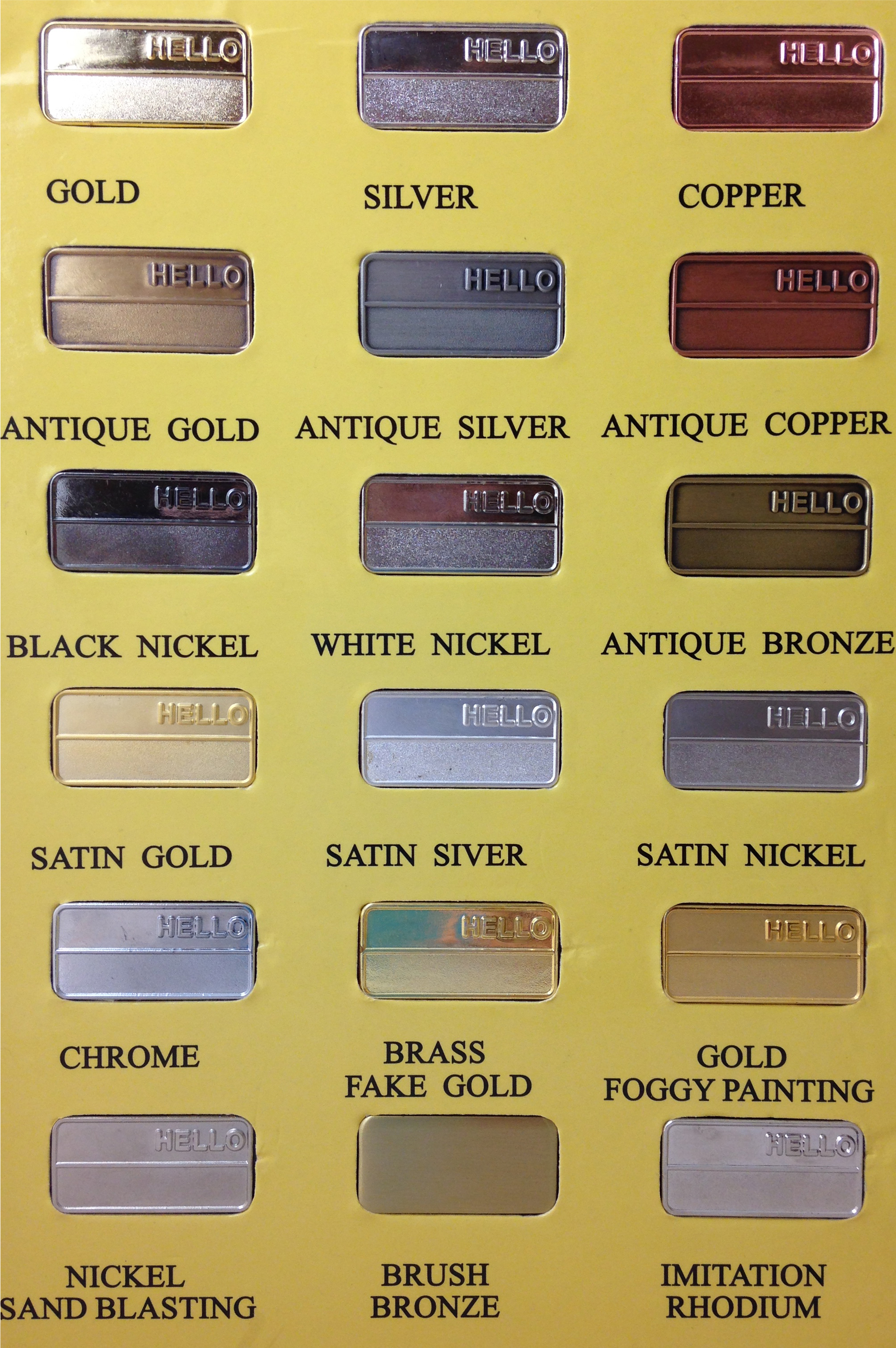 We offer a vast range of metal personalised pin badges that can be made to suit your individual requirements.
We have been producing high quality Pin badges for many years, for all sectors including Military, International companies, Charitable organisations.
Choose from Hard Enamel badges, Soft enamel badges, Silk Screen Print badges, Pvc badges, Embroidered badges, Satin Ribbon Badges, Plastic badges, Button badges..
We have over 18 metal finishes to choose from see picture.
Whether you are looking for a low cost volume fundraising badge or a high spec individual presentation badge, we will advise you from Idea, design to delivery.
EN71 and Sedex approved S000000032516
Beautifully crafted and built to last.