About Danuk
---
As a team we have over 100 years collective experience in Marketing, International Purchasing, Customer service, and Creative Design giving you the confidence that you will not be disappointed with the service we guarantee.
We are delighted to learn that Danuk Innovative Gifts Ltd have been selected as a winner in our UK Business Excellence Awards 2016.
We understand that, in order to run a successful business, it takes skill, intuition, innovation and an extensive knowledge of the field.
The awards aim to showcase the companies that intertwine all of the above, as well as highlighting the corporate responsibility, esteem and economic growth/stability of our winners.
Based on this our in house research team have spent the past few months dedicating themselves to matching different companies to the below criteria;
- Moral faculties
- Company's economic growth
- Strategic management
- Corporate culture
- Key communication skills
- Accountability of actions
- Presence across social media
- Any awards previously won
- Inclusion in any third party articles
- Company esteem
- Client feedback/testimonials
Thank you to all who voted for us.
---
The New 12-Sided £1 Coin.

The existing pound will be withdrawn and no longer will be legal tender in October 2017. Most supermarkets have made the changes accommodate the new 12 sided coin. The new coin has a number of features that make it much more difficult to counterfeit.
12-sided – its distinctive shape makes it instantly recognisable, even by touch.

Bimetallic – it is made of two metals. The outer ring is gold coloured (nickel-brass) and the inner ring is silver coloured (nickel-plated alloy).

Latent image – it has an image like a hologram that changes from a '£' symbol to the number '1' when the coin is seen from different angles.

Micro-lettering – it has very small lettering on the lower inside rim on both sides of the coin. One pound on the obverse "heads" side and the year of production on the reverse "tails" side, for example 2016 or 2017.

Over the last 12 years as a company we have made many millions of £1 substitute coins, designed for use in Supermarket trolleys and lockers.
This really simple but ingenious promotional gift has been a hit with supermarkets, corporate companies, schools and universities, lesiure organisations throughout the UK and Europe.
We own the registered Trade mark for the product "Pound for life Trolley Token ® Key Ring" .
---------
Beautifully crafted in nickel, stamped with your individual design, filled with pantone matched enamels, or you may choose full screen print if needed to capture the exact detail for the client's requirements.
Simply detach your reusable token from your key ring, insert your trolley token in your trolley/locker, and after use just pop back on your key ring ready for your next time.
Supermarket approved. Used in millions of lockers, Ideal for when you don't have a pound coin when you need one.
Available in any world currency.
---------
Many leisure organisations, and locker owners have been concerned over the unnecessary cost to replace lockers to accommodate the new 12 sided coins.
The good news they need not to be worried, as we will continue to make the existing round pound coin and will do so for many years to come.
Will the existing £1 round pound fit new Supermarket Trolleys?
Yes as the new 12 sided coins are slightly larger so it's the supermakets that have swallow the cost for the change over of their trolley's, so the existing round coins will fit even easier than before.

---
2015 UK Corporate Excellence Award
The 2015 UK Corporate Excellence Awards recognise those firms that have become a byword for forward-thinking excellence and achievement.
Danuk Innovative Gifts Ltd
Best for Fundraising Promotional Products
When it comes to the business world, true excellence takes many forms. From an unwavering commitment to customer satisfaction and consistently stunning results, to the never-ending quest for innovation and the ability to change, not only a department or business but an entire industry, firms mark themselves out as exceptional in countless ways.
The 2015 UK Corporate Excellence Awards focus on those firms and individuals across the British Isles, regardless of size, age, specialism or value, that are not just successful - that goes without saying - but undoubtedly and demonstrably special; the people and businesses that define how we view and regard their entire industry and who, taking their place firmly at the forefront of their respective sectors, become a byword for forward-thinking excellence and achievement.
In order to determine and reward those UK businesses who we believe are ahead of the pack, our dedicated awards teams undertake months of rigorous and in-depth research, carefully evaluating each nomination, examining every nominee, their performance over the past year, their market, their methods and even their competition. In short, the winners of one of our 2015 UK Corporate Excellence Awards can sleep sound in the knowledge that, to win one of our prestigious trophies, they must truly be among the best in their business.
We are delighted with this award, and strive to win next year, from all the hard working team here at Danuk.
Mark Dempsey
Managing Director
For over 12 years Danuk have specialised in customised promotional products, allowing you to find the products that you require with little effort. We are based in Leigh, Greater Manchester North England, and very proud of our hard working team dedicated to serve.
Whether you are looking for an advertising gift to mail out to your prospects, corporate gifts for staff retention or a yearly give-away for your existing customers, we can provide a promotional product to suit your needs.
We pride ourselves on providing excellent customer service and we take every care to ensure that your experience with us is second to none.
Our dedicated team will work with you from quotation to delivery to ensure that you are fully satisfied with both your promotional items and service.
We hope you enjoy browsing our selection of promotional products and look forward to hearing from you.
About Danuk
---
Danuk invites you to explore a world of gifts and ideas to enhance your corporate brand or fundraising activities. In a market with a bewildering array of choices, danuk recognise that your time is precious and so aim to provide you with simple and
affordable solutions for your project.
A true one-to-one service

A wealth of industry knowledge and experience

Offering the highest quality and value

Ethically sourced products
Lifetime guarantee on tokens. Beware of imitation!.
EN71 and Sedex approved S000000032516
Beautifully crafted and built to last.Personalised Trolley Coin Key Ring.The reusable token that is attached to the key ring is a coin substitute milled to exact size, Supermarket approved. Ideal for when you don't have a pound coin for your shopping trolley or gym locker. Available in any currency.

Unique to You
The aims and objectives of your promotional investment are unique to you. Your industry. Your budget. That's why we go beyond the 'place your order and supply your logo' service to explore the alternatives, establish the best route forward and ensure the utmost quality of finish.
Years of experience have taught us that full consideration of the material and production techniques at our disposal can often achieve a result that is quite beyond the norm. And your brand deserves to be portrayed at it's very best.
Ethical Means
Our well worn passports are a result of our global activities both sourcing and supplying the latest branded products to a worldwide audience. We strictly police these activities, paying rigorous attention to our own ethical policy. All suppliers are vetted to ensure working conditions are comfortable, clean and safe. Our directors are committed to ensure that employees are not exploited and that there is absolutely no child labour. Factories are periodically checked to ensure these high standards are being maintained, offering peace of mind to all.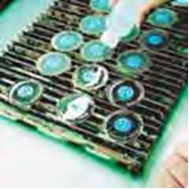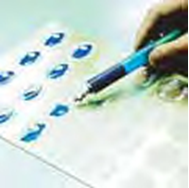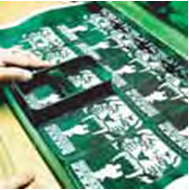 Ethical Standards
Many companies, including ourselves, increasingly source their goods from overseas manufacturers who are more competitive on price and volumes.
This raises some concerns as to whether the overseas standards applied to the environment or conditions of work are lower in comparison with those in this country. There has been growing concern about issues such as child labour and conditions of work.
We at Danuk believe that it is important to ensure our suppliers are working ethically and treat their employees in a fair and legal manner.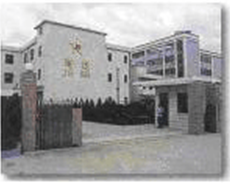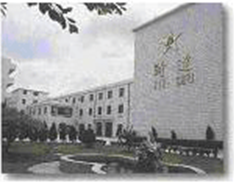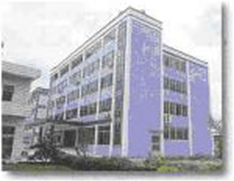 Our main supplier (pictured above) is a well-established manufacturer and has achieved Disney Certification.
They ensure :
Good working conditions - clean, safe, comfortable working environment
Legal employment - no child labour is employed
Reasonable pay
As demonstrated by the above pictures, our supplier is a well established, professional business who treat their employees in an ethical manner. We at Danuk will continue to ensure our suppliers meet such a standard, thereby delivering high quality products at reasonable prices, whilst ensuring no one involved in the process is exploited.

Mark Dempsey

Managing Director
Danuk Innovative Gifts Ltd